At IBS we focus on data driven web application development and data analytics. The organization also provides consulting and training services that assist in empowering our customers to make better decisions based on the pre-existing condition of their operations. The company functions to provide services to Small to Medium Enterprises and households who otherwise do not have easy access to affordable top shelf development and data services.
Vision
Creating a forward thinking, wholesome IT services provider.
Mission Statement
Employing individuals with technical, business and value-oriented ability ensures our customers are well taken care of at every level with-in the organization.
Investment in R&D and encouragement of training for staff ensures we have a team of knowledgeable individuals who not only recognize problems but they recognize their relevance to the world and their potential future impact.
Through a lean approach to all of our efforts from operational to management, we ensure projects are done within budget, on time and as a consequence retaining and acquiring more business to improve profitability.
Objectives
To create sustainable value for our customers through our suite of products and services from 2017 third quarter financial period.

To develop innovative and high quality products that solve everyday problems.

To meet stakeholders expectations and remain consistently

profitable year on year.

To create a culture that produces and retains a growing.
Web Hosting
We provide email, file and web hosting cloud solutions.
Web Development
We create data driven web apps that are visually appealing and competent to modern day trends.
Data Visualisation
We provide a web based analytics tool that has Interactive capabilities, Apealing to the eye Dashboard charts with live connection capabilities to major data sources like MySQL, Oracle, MSSQL and PostgreSQL.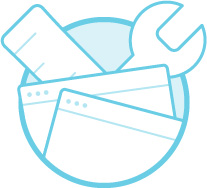 School & Learning Management System
An ideal way to manage complete school operation. The system has different access rights for Admin, Teacher, Student and Parent with learning management capacity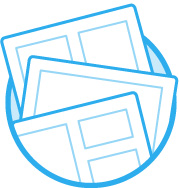 Clinic & Hospital management system
An ideal way to manage complete hospital operation. The system has different access rights for Admin, doctor, nurse, support staff and other users. Parent Point of Sale System
A Web based POS system built for speed. Your product inventory is stored locally for lightening fast searching and filtering with instant feedback when you add, remove or adjust products.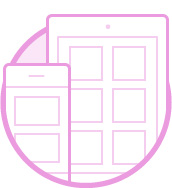 Real Estate & Apartment Management System
An ideal way to manage complete housing society or neighborhood maintenance tasks. It has different user roles like Admin, Resident members, Gatekeeper and Accountant Users.
In an effort to adhere to industry best practice and to improve the quality of our products and services, we have developed a strategic partnership with Lenovo.
We will continue to forge such relationships with trusted organizations to ensure world-class service delivery.
Location
Menlyn Maine Pegasus 1 Building,
January Masilela Dr & Amarand Ave,
Waterkloof Ext 2, Pretoria
Call us
Call to have Coffee with us
012 003 2867
Email
Reach out at
info@illuminousbs.co.za